300-1000ton/D Wheat Flour Plant
The 300-1000tpd wheat flour plant can produce 300TPD, 400TPD, 500TPD, 1000TPD or other turnkey flour mill projects within this capacity range. This unit of wheat flour plant utilizes 6-bin or 8-bin type high square plansifter, and new type 500-600(length) manual (or pneumatic) or 800-1000(length) pneumatic flour mill machine.
Wheat flour plant features
This unit of wheat flour mill plant adopts advanced equipments and technology. The complete design makes it excellent in classifying flour, so that the wheat flour has high quality.
Its power consumption is low, but output and flour extraction rate are high.
This unit belongs to the largest scale flour mill plant, which can be used to produce grade flour, and special flour.
300-1000ton/d wheat flour plant unit technological process
Cleaning process: 4 bran mills, 8 core mills, 2 slag mills, 2 tail mills, 2 thresh mills, 1 brush mill, 5 clean mill, and so on.
Milling process: 1 precleaning, 3 sieving, 2 threshing, 2 stoning, 1 sifting, 3 magnetic selection, and 1 dampening.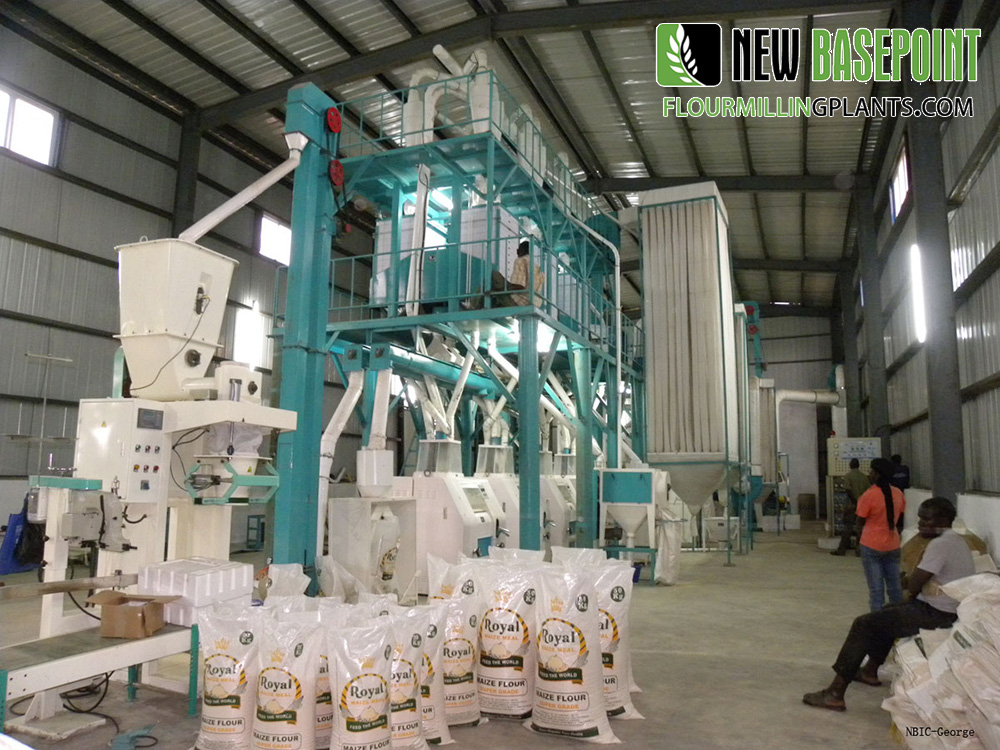 Grain technology:
Flour grade: Grade 1, Grade 2, or special flour.
Capacity: 300-1000ton/d
Power consumption for producing every 1000ton of flour: 60-70Kwh
Workshop size (L*W*H): 60*7.5*23m

About wheat flour plant manufacturer
ABC Machinery is a professional manufacturer and designer of flour mill plant. We always offer the best price and quality for customers. We also supply you overall service. You can tell us your requirement, and we will offer you turnkey project.